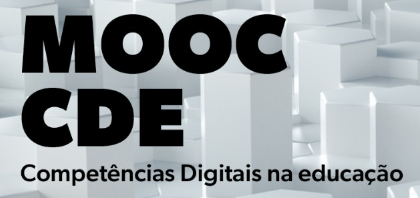 Este curso é parte de um Projeto de Pesquisa financiado pelo PIPEq – Plano de Incentivo a Pesquisa – da PUC-SP, pelo CNPq – Conselho Nacional de Desenvolvimento Científico e Tecnológico e pela Capes – Coordenação de Aperfeiçoamento de Pessoal de Nível Superior.
Estudaremos com atenção oito
frameworks
(ou quadros teóricos):
The Digital Competence Framework for Consumers — DigCompConsumers (BREČKO; FERRARI, 2016);
ISTE Standards (ISTE, 2021);
European Framework for Digitally Competent Educational Organisations — DigCompOrg (KAMPYLIS; PUNIE; DEVINE, 2015);
Technological Pedagogical Content Knowledge — TPACK (KOEHLER; MISHRA, 2009; KOEHLER; MISHRA; CAIN, 2013; MISHRA; KOEHLER, 2006; MISHRA; KOEHLER, 2008);
A Global Framework of Reference on Digital Literacy Skills for Indicator 4.4.2 — Unesco (LAW; WOO; WONG, 2018);
Digital Competence Framework for Educators — DigCompEdu (PUNIE; REDECKER, 2017);
UNESCO ICT Competency Framework for Teachers (UNESCO, 2018);
The Digital Competence Framework for Citizens - with new examples of knowledge, skills and attitudes — DigComp 2.2 (VUORIKARI; KLUZER; PUNIE, 2022).
Estudaremos também a Política Nacional de Educação Digital — PNED (BRASIL, 2023) e diversos documentos produzidos pelo Centro de Inovação para a Educação Brasileira (CIEB, 2023).
Analisaremos e compararemos então diversos instrumentos para a avaliação de competências digitais, baseados nesses frameworks e documentos.
Todos os participantes do MOOC terão a oportunidade de participar de pesquisas empíricas para avaliar competências digitais de professores, alunos, gestores e outros atores educacionais.
A partir dos diagnósticos, refletiremos em conjunto sobre quais atividades poderiam ser propostas para o desenvolvimento das competências digitais com avaliação menos qualificada.